Inside this issue
sponsored by ..

Viewpoint
Editor's Letter
editor@onlandscape.co.uk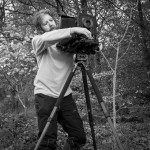 Thanks for your patience in waiting for Issue Two - it's been a great few weeks for the magazine and we've been talking to quite a few photographers about articles, interviews and just general suggestions for content. In the meantime, it's just me and Joe generating content and so we're a little behind on this issue. The good news is that we have some content ready for Issue Three already.
The format for the location guides is settling down (working out an efficient way of geocoding photographs and the generation and placement of 360 panos has absorbed a lot of time) and we're including iphone compatible video for our screencasts and interviews.
We also have a few more general features. The first is a combination biography/review of master photographers, our landscape photography peers, and also of contemporary British photographers. The first of these features Eliot Porter, the first great colour landscape photographer, and Neil Bryce, one of my personal favourite photographers and someone who deserves, and rewards, more attention.
So thanks for everyone for helping support the magazine - we're trying to make this about the landscape photography community to your support, help, ideas, contributions will all be appreciated.
Tim Parkin