sponsored by ..

Viewpoint
Editor's Letter
editor@onlandscape.co.uk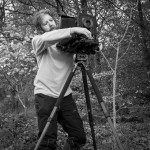 Our golden anniversary and we're approaching 2013 with a growing sense of excitement. Your feedback on the new design and especially of the PDF version really confirms we're on the right track. Over the last three weeks we've been making more long term plans and having spent a couple of days with David Ward and Joe Cornish in the Lake District we had an opportunity to put some ideas on front of their workshop participants - you'll here more about the results of that chat in the new year.
This issue we've got articles from both Joe and David; the first part of Joe's trip report from South Africa and a review of Michael Kenna's exhibition at the Chris Beetles' Fine Photography gallery. David Tolcher brings the practical half of his Travel Lite article with a walk across the Mont Blanc and Beata Moore is our featured photographer.
More to come over the next few days including an article about judging at camera clubs (from an actual real life judge!), an interview with Paul Mitchell about his participation in the 'Coast' book, a couple of book reviews and an editorial about a royal landscape photographer.
Tim Parkin