Inside this issue
sponsored by ..

Viewpoint
Editor's Letter
editor@onlandscape.co.uk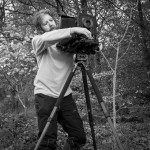 We have summer storms running through Yorkshire at the moment and the view of the sky through our conservatory is a daily marvel. The splendour of the sky in isolation isn't something that has gone unnoticed by photographers, so much so that Steiglitz made a project out of just photographing clouds as 'equivalents' for his personal ideas. I remember seeing Fay Godwin's work as original prints for the first time and being surprised at how well she used the shapes and textures of clouds (quite often summer ones) as balance and contrast to her very graphic compositions in her 'Land' project.
It isn't just painter's that had an obsession with clouds too - a recent trip to the Courtauld gallery's "A Dialogue With Nature" presented me with Constable's cloud studies which changed my opinion of this most British of painters.
I'm just looking out of the window now as the rains have stopped and the sun starts to shine through piles of cumulous. Why didn't I notice these things before I had a camera? What a great gift photography has given me.
Tim Parkin
Content
Issue Seventy Seven