Inside this issue
sponsored by ..

Viewpoint
Editor's Letter
editor@onlandscape.co.uk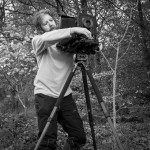 With some of the reactions that the landscape photographer of the year winner has had (as mentioned in the latest issue) you'd be forgiven for thinking that landscape photography was only valid if it included a horizon and never veered from a documentary recording of the world in front of our cameras. Well we all know different but it's worth thinking more about the subject as Steve Coleman does in his article about the bounds of the subject we love. The truth is that even if we don't want to engage too much with alternative definitions of the landscape, we can only be enriched by exposing ourself to a more varied photographic world. Then again, Guy Tal looks at the possible downfalls of looking at too many images.
I've been spreading my photographic wings over the last two weeks and have invested in the
A7R
plus the unusual selection of a Canon 24-70 to mount in front of it. I'll be writing more about how I went about choosing this camera and my plans for the future in the next issue. It's not all digital for me though, I still use film cameras and a lot of you have asked for some guidance using these too so there will also be more of that. Christmas holidays!? Fat chance!!
Tim Parkin
Content
Issue Eighty Five