sponsored by ..

Viewpoint
Editor's Letter
editor@onlandscape.co.uk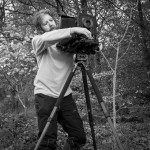 It's a rich time of year for new equipment what with Canon releasing the new 5DS and 5DSr and only yesterday Sony announcing the successor of the Sony A7R, the aptly named "A7Rii". Both cameras are taking resolution to the next level with Canon ruling the roost at 50mp and Sony not far behind. They're very different beasts though and we look forward to using both in anger.
The Sony isn't out for another couple of months though and the 5DS and 5DSr are both out now and weíve been testing these in the field over the last few weeks, article to come soon.Weíve also been busy moving in but weíve also been building a camera testing rig which is almost complete, more about that later.
Now we're settled in our new home we've been able to explore our new area and it's amazing how a few miles down the road can change the whole vibe of a region. Nearby we have wetlands and wolds - lots of bird life (we've seen hobbys, marsh harriers and montagues and even have a barn own in the stables. I'm not going twitchy though!) and large areas of combined heathland and woodland. So it's not just discovering what these new cameras are made of but also discovering whatís on my new doorstep.
This issue covers a lot of ground with many full size images from the wonderful Eliot Dudik's 8x20 colour negatives of the sites of US battles, through Michela Griffith's Confluence details, Greg Whitton's mountainscapes and Dimitri Kouznetsov's Alp's studies and finishing with some commentary on the photographic Pastoral from Thomas Peck with wonderful images from Alexander Gronsky.
We hope you enjoy the issue and if you have any ideas for other articles you would like to see, places you would like us to go or photographers you would like us to talk to, please get in touch.
Click here to download issue 93 (high quality, 85Mb)
Tim Parkin
Content
Issue Ninety Three