Inside this issue

Subscribers Only
sponsored by ..

Viewpoint
Editor's Letter
editor@onlandscape.co.uk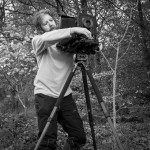 A great deal of the West's aesthetic sensibilities has been influenced by Eastern approaches and philosophies around art. The opening up of Japan changed art irrevocably, starting with the Impressionists but threading its way through nearly every art movements since (google "Japonism" and the artists Hiroshige, Utamaro or Hokusai to see examples). Photography itself plays strongly to Eastern aesthetics, some of the first examples of the photographically cropped bodies, legs and arms etc., appeared in Japanese art.
In this issue, Raphael Rojas is looking at the different elements of Japanese art from simplicity to the intrinsic flaws of nature. At the core of this is the artistic approach that lies with the acceptance of the imperfection of the world. And this isn't such a bad personal philosophy to have either - things are rarely if ever perfect and quite often it's the things that go wrong that lead to progress.
In other news, we have launched our own dedicated gallery space at the Joe Cornish gallery in Northallerton and we have started by showcasing the work of Colin Bell, Nigel Morton, Steve Barnett, Paul Mitchell and Pete Hyde and hopefully bringing them to a new audience. Hopefully in the process, we have also made more people aware of On Landscape. If you can possibly visit, I can highly recommend you do so. We had over 100 people through the doors at our launch event and we look forward to a new set of artists being exhibited in just over four months time.
Click here to download issue 118 (high quality, 99Mb)
Tim Parkin
Content
Issue One Hundred and Eighteen