Inside this issue

Subscribers Only
sponsored by ..

Viewpoint
Editor's Letter
editor@onlandscape.co.uk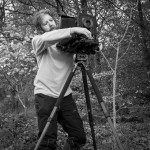 Time, for the landscape photographer, is often the enemy. We never seem to spend enough time taking photos; there is never enough time to find the composition before the light disappears; it's too early to get up; we got up too late; our readers say they frequently have problems finding time to read all the articles or books that they own. However, time is also our greatest friend. As time passes we tend to understand more, our preconceptions can be vanquished and our motivations more clearly understood.
My own time constraints (and geographical location) often preclude going out and taking pictures regularly but when I do I find I have still benefited from the time away because of my study of all parts of the photographic process. This Autumn we'll be running the Meeting of Minds landscape photography conference and this week we've finalised our plans for a pre-conference workshop where Mark Littlejohn, Len Metcalf and I will be teaming up to offer the benefits of our experience (well - at least Mark's and Len's) to a handful of photographers. Autumn the highlight of many people's photographic year and I can't think of a better way to spend it than in the company of other photographers in Borrowdale, arguably England's most magical valley.
So if you can make the time we'd love to have you join us and hopefully attend the photography conference afterwards.
Tim
Click here to download issue 122 (high quality, 140Mb)
Tim Parkin
Content
Issue One Hundred and Twenty Two