Inside this issue

Subscribers Only
sponsored by ..

Viewpoint
Editor's Letter
editor@onlandscape.co.uk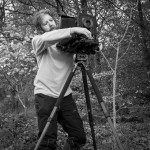 We often imagine the physical part of moving home to a new location being the hard bit and actually going out and taking photographs in our new location should be the easy bit. But for a photographer like Mark Littlejohn, who has got to know his part of the Lake District so well, moving his photography practice to a completely different landscape and climate brought many challenges. Mark has written an article about his move for us in this latest issue and we thought it would be interesting to get our readers to ask him a few questions about how he found the move. Whether they're questions about the landscape, weather, the way the infrastructure restricts or enables accessibility etc. The Lake District and the North West Highlands of Scotlands are very different in many ways - for instance, how has he coped without mist for so long!! ;-)
Anyway, we'd love to get a few questions from you to pass on to Mark so if you have any suggestions, please email submissions@onlandscape.co.uk.
Click here to download issue 254 (high quality, 132Mb)
Tim Parkin
Content
Issue Two Hundred and Fifty Four