Inside this issue

Subscribers Only
sponsored by ..

Viewpoint
Editor's Letter
editor@onlandscape.co.uk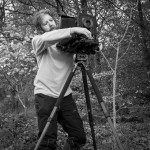 Autumn, with its breathtaking array of red, orange, and yellow leaves, has long been celebrated as one of nature's most glorious spectacles. However, climate change is causing subtle yet profound shifts in many aspects of the environment, threatening the vibrant displays we have come to love. As temperatures rise and weather patterns shift, the ecological cues that signal trees to change their leaf colours are being disrupted, altering the timing, intensity, and duration of the seasonal changes we love so much. (Here's a link to an article on the Science of Autumn Colour I wrote some time ago)
It's estimated that autumn colour might well be delayed by up to a month in comparison with the last century, and these changes will continue as seasons lengthen and more droughts force early leaf fall. As time passes, the environment will start to suit different trees, but it takes centuries for these new ecologies to develop.
I'm as guilty as anybody of looking back at a season and thinking "I should have done more"* and so I can heartily agree with Eric Bennett's article in this issue and his final advice of "Don't allow for this coming fall—or any season for that matter—to just go by ever again."
Click here to download issue 290 (high quality, 150Mb)
Tim Parkin
Content
Issue Two Hundred and Ninety