Inside this issue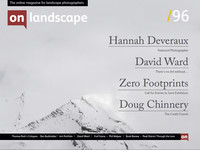 Help
We try and get everything right but as most people know it's pretty hard. What we try even harder to do is to make it right when it goes wrong so please get in touch if you have a problem. Either call us on 0113 225 2500, email us on help@onlandscape.co.uk or send us a letter (really!) at Landscape Media Ltd, Orchard House, Burnby, York YO42 1RS
Content (3)
Not all of the articles on our website are paid for by subscription. Some content is free if you simply register but other content is completely free. You can tell free content because it will have a small flag next to it; green for fully free and gold for for content which is free if you simply register for an account.
Although we've had a few reports of missing images the problem seems to be intermittent. If you do see some blanks that will not appear even if you refresh the page, please let us know which page and we'll look into it.
We have seen a problem on the iPad where some images don't appear which we believe is due to a maximum total size of images you can have on one page - obviously we have quite hi-res images and this may cause a problem. We're looking into this to try to find a way to resolve.
Our videos can be viewed on our YouTube channel, where our webinars and free videos are uploaded. Our paid for videos are embedded within the article, allowing you to watch real time.
Issues (2)
The magazine is published approximately every two weeks depending on content and we try to get 24 issues a year with a 'holiday' at Christmas/New Year and in Autumn where our editor takes a family holiday (at the insistence of his wife).
We release articles for an issue spread out over the two weeks that the issue is published in. At the end of the two weeks we start preparing the PDF version of the magazine (which we're starting to produce in the new year) which will include some of the best comments. The PDF will be released two weeks later. This might seem odd for a 'periodical' magazine but gives us more flexibility and hopefully keeps you interested in the website!
Subscriptions (10)