Inside this issue

Subscribers Only
sponsored by ..

Viewpoint
Editor's Letter
editor@onlandscape.co.uk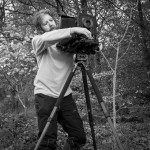 I've been away with Charlotte for the last two weeks, travelling around the Lødingen, Hadsel and Vågan areas of Nordland, Norway. We were hosted by the very talented Trym Ivar Bergsmo and somehow he managed to arrange for the best autumn colour in a few decades and two weeks of low wind and sunshine (I do worry about the arcane sacrifices that he might have made!). It's only our second foreign holiday since our honeymoon 16 years ago and Iceland was the other trip 5 years ago. It was quite something to see just how stunning a Scandinavian landscape can look as autumn moves towards winter. I'll be writing more about our trip in the next issue of On Landscape and looking at how I perceive the similarities and differences between the Scottish and Scandinavian landscapes given the current conversations about rewilding, etc.
We also had a surprise meeting with Alister Benn and Oliver Wright whilst wandering some woodland during a day trip into Sweden; the world is a small place sometimes! It was doubly coincidental as we had been planning on asking Alister, Oliver and Trym to talk at next years Meeting of Minds conference - fortunately, they all said yes if schedules allow.
This means that the planning for the next conference is properly underway so if you are interested in attending, keep November 14th & 15th 2020 free in your diaries and subscribe to On Landscape for updates (we'll give plenty of warning before announcing sales open).
Click here to download issue 192 (high quality, 101Mb)
Tim Parkin
Content
Issue One Hundred and Ninety Two