Inside this issue

Subscribers Only
sponsored by ..

Viewpoint
Editor's Letter
editor@onlandscape.co.uk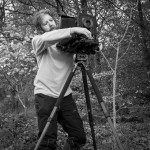 I was writing the heather article that is in this issue, last week and I thought "Wouldn't it be nice if we could get a two or three of our subscribers to submit a couple of images" and so I went onto Facebook and posted a request. Charlotte also tweeted it on our account and within about a day we had over thirty submissions and at the end of Friday we had nearly 60 submitted pictures! Now we've tried to include as many of the pictures in our article as possible which makes for a bumper issues but because we were taken aback by the submissions we may have missed a couple so please forgive us and drop us a line if your image didn't appear.
What this really tells me is that although we're not a particularly big business in comparison with the Outdoor Photography's and Amateur Photographer's of the world, our readers are not only very talented but extraordinarily community minded in making these submissions.
Because of the success of this, we're going to try to run a community contribution article once a month and we'll get a more formal way of submitting pictures so we don't lose any. Our next article (in a months time) will be on Birch Trees so have a dig in your portfolios and keep an eye out for the call for photos (we'll announce it on Twitter, Facebook and Email).
So from Charlotte and I here's a great big thank you!
Click here to download issue 121 (high quality, 139Mb)
Tim Parkin
Content
Issue One Hundred and Twenty One