Inside this issue
sponsored by ..

Viewpoint
Editor's Letter
editor@onlandscape.co.uk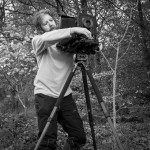 "It's all been done before", people say, "There are no original ideas". Well they may well be right but this hasn't stopped artists from working in familiar territory and creating inspiring, beautiful and thought provoking work - all at once sometimes. Having recently purchased a book discussing a recent exhibition of Hiroshi Sugimoto and Mark Rothko I was interested in the abstract 'split horizon' meme and tried to follow it backward which made a quite interesting journey.
This issue has the first in a two part discussion of range of David Ward's images and an interview with Paul Whiting, a winner of the Amateur Photographer of the Year competition in 2005 - we'll ask how this experience affected his photography. Paul Arthur discusses the Adobe Creative Cloud and asks is it good for photographers.
We've also got a short discussion of ICC profiles, using Photoshop curves as a metaphor for understanding them and we have Dave Parry as our featured photographer.
The results of our camera survey is included in this issue too - not too many big surprises but it makes for interesting reading none the less.
Tim Parkin