Inside this issue
sponsored by ..

Viewpoint
Editor's Letter
editor@onlandscape.co.uk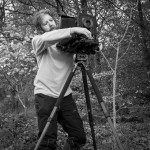 Over the past month I've been having to say goodbye to one of my best friends. Since I had a major accident 19 years ago Stanley has kept me (fairly) sane through thick and thin but a large tumour finally ended a long and happy life. Stanley was 'only' a cat but it's the relationships we have with people and things that dictate our connection with them and ultimately our loss. This week I've been out with my camera for the first time for quite a while and I'd forgotten what a consolation being in the landscape can be. What seems unbearable becomes less so in the vicinity of our natural surroundings. Perhaps the picture making wasn't as successful as usual but the familiar process helped engage with the environment and ultimately shifted my mood.
You probably noticed a missing issue going past recently and I can only apologise and hope you understand. Usually we only miss an issue for our holiday (at the end of October) and at Christmas. We hope you don't mind the unannounced shift of 'holiday' and will be bringing you the next issue from our two weeks in Glencoe, Scotland - which could make things interesting!
Finally, in conference news we're happy to say that everything is rolling along well. We've confirmed all of our exhibitors and are pleased to announce Canon UK, Park Cameras and Paramo Clothing. We will be visiting the venue to make some final location and technical checks at the start of November. Ticket sales are going very well and we're certain we will have reached our target numbers in the next few weeks.
Thanks for your support and patience.
Tim Parkin