Inside this issue
sponsored by ..

Viewpoint
Editor's Letter
editor@onlandscape.co.uk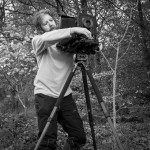 When the D800 came out, many people said that 36mp was way more than anyone would every need and yet within a year it had become a standard camera for landscape photographers. The desire for more resolution and detail may be slowing down but for big prints and colour detail, nothing beats more pixels. The Canon 5DS and 5DSR cameras are another jump in the resolution stakes and I imagine it won't be long until we see more 50mp cameras from Sony and Nikon (and possibly more).
But sensor resolution isn't useful unless our lenses can render all of that detail and although we've got some wonderful lenses appearing, depth of field and diffraction mean that to make the most of this resolution many photographers are moving to use tilt/shift lenses. Well in this issue you can read our preview of the 5DS(R), read about the ins and outs of making high resolution images and you can also join us for a livestreaming session on Tuesday next week where we'll go through the use of tilt/shift lenses and answer your questions. It's an exciting time for people who want to make large scale prints for commercial or personal use and we'll do our best to keep you abreast of all of the issues involved. In the meantime if you have any questions before our event next Tuesday, please let use know!
Tim Parkin
Content
Issue Eighty Eight