Inside this issue

Subscribers Only
sponsored by ..

Viewpoint
Editor's Letter
editor@onlandscape.co.uk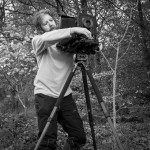 Get it right in camera or fix it in post processing? It's the age old question and we have only one answer - both! No matter how accurate your camera's colour, your own talent at capturing images or how amazing your post processing skills are, you need all of these skills to create the best . In this issue both Richard Fox and I are thinking about how to relate the experience out in the field with what happens when we get the pictures home in front of our computer. Richard looks at the gap between capture and post processing and I take a look at our understanding and memory of colour.
This issue also sees Michela Griffiths talking about individuality in photography. All of this comes down to taking control over your own photography and developing a personal approach in subject, meaning and delivery.
Click here to download issue 99 (high quality, 40Mb)
Tim Parkin
Content
Issue Ninety Nine