Inside this issue
sponsored by ..

Viewpoint
Editor's Letter
editor@onlandscape.co.uk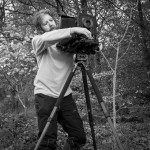 I'm sure that visual clichés have been a part of art ever since we started drawing on cave walls ("OMG Ugg! Not another bloody antelope!"). In romantic painting we even have the Reverend William Gilpin writing a book on it (and I wonder if the picturesque ever really recovered). Today the clichés tend to be primarily locations but more subjects keep being added to the lexicon. Recently I've even been told that misty trees are now verboten! If we include sunrises and sunsets to the list we have whole swathes of popular photography written off.
However, we must look beyond these exhortations to avoid certain themes and realise that the cliche is not the subject or conditions, it is the blind attempt to shortcut the creative process by picking something that has previously been extremely successful. As a part of a healthy and varied visual diet, an inspired and well crafted photograph of a cliche can work wonders. Even whole books full of cliche can transcend the definition if approached the right way (We'll be reviewing one such book in the next issue!).
So ignore the naysayers and holier than thous and go out and take photographs that you want to take and if presented with something you think might be a cliche, take it as a challenge. After all, most clichés are such because they bloody well work.
Click here to download issue 102 (high quality, 110Mb)
Tim Parkin
Content
Issue One Hundred and Two