Inside this issue

Subscribers Only
sponsored by ..

Viewpoint
Editor's Letter
editor@onlandscape.co.uk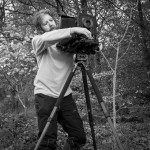 I talked about the 'cliché' in my last editorial and it's a subject that is undoubtedly going to be talked about over and over. In this issue I spend a bit of time trying to work out what a cliché means to me and whether they are inherently bad things. In the process of writing this I learned quite a few things myself, the main one being that if you are truly trying to create something for yourself that means something to you then it doesn't matter what it is you photograph.
I've also experienced the joy that people have standing in a wonderful place, watching the sunset over a sublime landscape. (in my case I was with my father taking this photograph after being asked to 'stop mucking around with trees and stuff and show me a proper landscape).
And the fact is that it is exhilarating - it all the addictive qualities of gambling (the rush of the win, the disappointment of the bank of cloud on the horizon) and I think this is what brings people back again and again.
For me, I don't see a reason to exclude either experience from my life. I enjoy using cameras and I enjoy being in places like those shown above and see no reason to deny myself the experience. I also enjoy trying to create something that is more about me and the subject and will continue to develop that area of my photography.
At the end of the day, self awareness is all that matters..
Tim Parkin
Content
Issue One Hundred and Three