Inside this issue

Subscribers Only
sponsored by ..

Viewpoint
Editor's Letter
editor@onlandscape.co.uk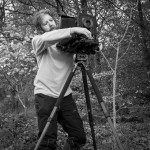 Sometimes you have a nice relaxing week and events just wander into your life at a walking pace. At other times events seem to bulldoze the door down trample all over you. These last couple of weeks have definitely been one of the latter! We've been trying to buy a property near Glencoe in Scotland for the last six months and things had been going so slow we had almost forgotten about it. But in a case of perfect timing, just as our international guests started arriving for our photography conference in the Lake District (and the workshop for the week before) our solicitors said "It's happening! You need to drive up now!". Cue road trip to Scotland with Len Metcalf and our future life on a keyring!
But we don't have time to really take it all in before I'm off to Borrowdale to photograph the last of the autumn colour with Len and Mark Littlejohn and then it's the Meeting of Minds. So if you want a roundabout way to apologise for a week delay on this current issue, I hope you can accept this one. The good news is that our new home will allow us more scope to create content for the magazine (I'm told a few photographers like to pass through the Glencoe areas once in a while) and we will have 200x the bandwidth for our internet which means we can restart our video content.
Don't forget that we're live streaming the conference if you can't make it and you can sign up to be notified about at this page.
Tim Parkin
Content
Issue One Hundred and Twenty Six