Inside this issue

Subscribers Only
sponsored by ..

Viewpoint
Editor's Letter
editor@onlandscape.co.uk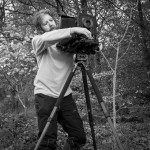 Welcome back after a long Christmas break. We've mostly had a DIY Christmas and New Year where we're building a shed in our garden for a woodwork workshop and climbing wall. Once this is complete, we'll be able to clear space in our first office/shed which will allow us to use it for photography-related activities. The main goals of this are to build our darkroom for developing and also for alternative printing. Furthermore, we'll have a nice space to record video/audio content in for On Landscape.
The darkroom facility is the area I'm most excited about though, especially since I had a few days out with the large format camera before Christmas and I'd forgotten how much I enjoyed it. Being able to use film as an option, not a necessity, allows you to make the most of its idiosyncrasies and avoid its pitfalls.
Finally, we've noticed that the speed of the website has suffered a bit recently and also the mobile theme needs some work and we'll be looking at this over the next month. It's heartening that despite having a few problems, we continue to get overwhelmingly positive feedback for On Landscape so I'd like to give a huge thank you to everyone who subscribes and helps us keep the magazine alive and thriving in some turbulent times.
Click here to download issue 198 (high quality, 131Mb)
Tim Parkin
Content
Issue One Hundred and Ninety Eight