Inside this issue

Subscribers Only
sponsored by ..

Viewpoint
Editor's Letter
editor@onlandscape.co.uk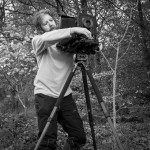 You can't help but look at the fires in the West of the US and wonder at what the future will bring if the world continues to warm. We've seen pyrocumulus clouds punching through the troposphere, the deserts ablaze and the orange night glow in San Francisco looking like a warning from a dystopian science fiction film. The sad thing is that this is happening over the globe and forests are burning that can't recover such as rainforest regions of the Tasmanian Wilderness World Heritage Area.
There is very little that we as photographers can do apart from bear witness to these events and show the public what is being lost, however painful that might be. William Neill writes in this current issue about Philip Hyde and his actions as an environmentalist and it's important that we see that the actions we can take as individuals aren't about winning single battles.
There will be no real end to the pressures on the environment and we need to keep an opposing pressure in place to preserve as much as we can and make people aware of what might be lost. Ultimately, change can only happen politically and although, as we have seen from photographers such as Philip Hyde, Peter Dombrovskis, Eliot Porter, etc. The power of a strong image at the right time can work wonders, we also need to appreciate and support the small organisations and individuals that dedicate their lives to helping care for the land we love, whether local or global.
Click here to download issue 214 (high quality, 124Mb)
Tim Parkin
Content
Issue Two Hundred and Fourteen