Inside this issue

Subscribers Only
sponsored by ..

Viewpoint
Editor's Letter
editor@onlandscape.co.uk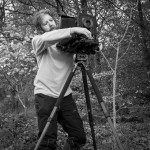 I've spent the last day stuck with ZZ Top's "Legs" as an earworm. All because of a desire to find out just how good travel tripods have become. I originally was only going to test two or three to compare stability and ease of use but, as in the ND filter tests we carried out previously, my curiosity got the better of me and we now have ten different tripods to review and evaluate!
It's a good job I've been getting fitter as even though these are all lightweight, taking them up a local hill is going to be a challenge! For all the increases in digital camera lens and sensor stabilisation though, they are still an essential item if we want to creative control of the look of water (for instance) or to take photographs once the sun is below the horizon.
Becoming a testing magazine is the last thing I want On Landscape to turn into but hopefully, you'll all forgive the occasional in depth discussion of some of the essential items of our practice! For now though, I'm heading outside with Joe Cornish to take get his first impressions of our crop of legs! (Oh no! It's back! ZZ Top damn you!!)
Click here to download issue 216 (high quality, 151Mb)
Tim Parkin
Content
Issue Two Hundred and Sixteen