Inside this issue

Subscribers Only
sponsored by ..

Viewpoint
Editor's Letter
editor@onlandscape.co.uk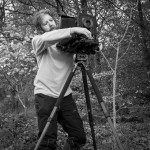 Until the day when there is an equal need for a Men's Day as there is for a Women's Day, we will continue to make every effort to include as many women in On Landscape as possible. "Why the extra effort?", some of you might ask. Well, from our experience in business and also in organising the On Landscape conference, women tend not to be as self-promoting as men and are less likely to put themselves in the editorial firing line. Anecdotally for every male speaker invited to our conference, we had no rejections. However, we have had multiple women turn us down, some because they didn't feel they had anything to say and some because they just wanted to get on with photography.
We realised we have to make more than an equal effort to find and promote women photographers in both our magazine and our conference. There is also the inarguable fact that more men partake in landscape photography than women. Is it possibly because we have more free time (we'd be interested in any thoughts people have)? Anyway, I'd like to take a moment to celebrate all of the women who we've included in On Landscape over the last year and we hope to increase that number next year.
If you'd like to be featured in On Landscape or would like to write an article, then please email us on: submissions@onlandscape.co.uk.
Tim Parkin
Click here to download issue 226 (high quality, 123Mb)
Tim Parkin
Content
Issue Two Hundred and Twenty Six