Inside this issue

Subscribers Only
sponsored by ..

Viewpoint
Editor's Letter
editor@onlandscape.co.uk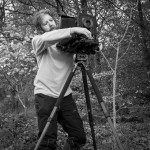 As we're finally able to welcome guests into our home, it was a pleasure to have our chairman and friend Joe Cornish stay over for a few days. Despite being very busy dealing with the Early Bird entries to the Natural Landscape Photography Awards competition, we managed to catch up and get out for a photography walk to one of our favourite locations.
Joe had just come back from a camping trip with his son, Sam, and Alex Nail where they'd enjoyed the Fisherfield Forest area near Loch Maree in the North West Highlands. We recorded a screencast where Joe looked through some of his images taken during this time which we'll include in a future issue.
I always come away from spending time with Joe with a refreshed desire to get out and take more photographs. With my darkroom nearly finished and delivery of some camping gear this week, I'm hoping to dust off the large format again and spend more time in the hills myself.
Click here to download issue 232 (high quality, 168Mb)
Tim Parkin
Content
Issue Two Hundred and Thirty Two