Inside this issue

Subscribers Only
sponsored by ..

Viewpoint
Editor's Letter
editor@onlandscape.co.uk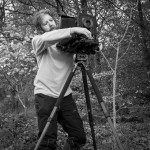 Everyone loves a bit of snow but this week in the Highlands we've had a LOT of snow. If you want to enjoy the hills in this sort of weather, it pays great dividends to get some professional guidance in the use of the equipment needed and also in the assessment of where it's safe to travel. Avalanches can happen even on lower slopes and more than one guide turned around because of dangerous conditions this week. Fortunately, me and Charlotte were lucky in that the day we booked out with our mountain guide was one of the best of the month and we had calm conditions to learn about moving on some steeper ground.
My colleague, Alex Nail, was also up in the area, running a workshop with a winter mountain leader - a great way to learn the basics of winter safety and it got them into some proper winter mountain territory. They definitely got that this week with Deadly Dudley (an Atlantic storm name) coming through. Knowing when to stay low kept them all safe.
Today, the West Highlands had our first "High" avalanche hazard of the year and, even though there was no wind and it was one of the first blue sky, alpine days of the season, most of the guides decided to play it safe and take a rest day. We had Charlotte's parents to stay and decided to go for a low level walk near Loch Shiel, just down from the Glenfinnan memorial (see the photo below).
As tempting as it is to make the most of your time in the mountains, they aren't going anywhere and can be enjoyed almost as much looking up at them as looking down from them.
Tim Parkin
Click here to download issue 249 (high quality, 150Mb)
Tim Parkin
Content
Issue Two Hundred and Forty Nine