Inside this issue

Subscribers Only
sponsored by ..

Viewpoint
Editor's Letter
editor@onlandscape.co.uk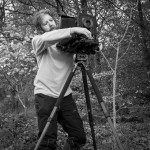 With all of the negative conversations around AI that are happening at the moment, which you can write off as a possibly legitimate fear of the unknown, it's easy to forget that AI just describes a way of working with data. Many non-scary applications of AI are widely used, from identifying cancer cells and predicting the weather, earthquakes, etc., to showing how you'll look when you get old. Actually, the last one isn't AI, it's just a Facebook scam to get you to share your personal details!
One of the positives of AI that I've only really discovered in the last couple of months is its use in post-processing images for sharpness and noise (and upscaling). I recently bought Topaz Sharpen AI to test it out on film scans and was blown away by the quality of the results. Although it can introduce some artefacts, the level of increased details was remarkable. Likewise, the ability to reduce the noise in scans with Topaz DeNoise AI and now with the updated Lightroom noise reduction algorithm.
I've used Topaz Photo AI on a few phone photos taken whilst in Hoy a couple of weeks ago and ordered a couple of prints. The improvements are significant and seem to me similar to a major camera upgrade!
Have you used AI tools in photography?
Please email us if you'd be interested in a review of AI tools in photography or if you have used any other useful AI software.
Click here to download issue 278 (high quality, 100Mb)
Tim Parkin
Content
Issue Two Hundred and Seventy Eight