Inside this issue

Subscribers Only
sponsored by ..

Viewpoint
Editor's Letter
editor@onlandscape.co.uk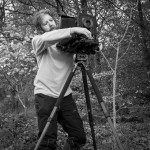 Summertime has arrived in the Highlands. Midges, tourists and an unprecedented 23 degrees for the last week! I've spent the time mostly inside, tweaking the website and submission system for the third year of the Natural Landscape Awards. The competition entries launched today (June 1st), and everything seems to be working smoothly (never a given when technology is involved). A competition that checks the validity of entries is probably more relevant than ever, given the convincing job with which AI image generators can generate high-resolution jpegs. There's something reassuring about opening a book representing the best of the competition and knowing that each image is just as it appears and every image has passed a rigorous checking process. We're really happy with the way last year's book ended up looking, and also with the inclusion of a PDF of photographer's details and notes on their experience taking the images which all made for an absorbing read.
If you're interested in the competition, we've got a 15% discount code valid for the next two weeks, ONLAND15 (although you can buy a 50% discount off our books for $20 if you enter the competition). I'm also writing an overview of last year's book for our next issue. Thanks to everyone who has supported the competition, we really hope we can keep it running for the foreseeable future!
Click here to download issue 280 (high quality, 134Mb)
Tim Parkin
Content
Issue Two Hundred and Eighty