Inside this issue

Subscribers Only
sponsored by ..

Viewpoint
Editor's Letter
editor@onlandscape.co.uk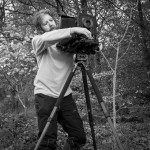 It's been a busy week in the Highlands, with autumn colour developing nicely (see the photo below taken a week ago) and the finals of the Natural Landscape Photography Awards taking place. Charlotte and I went for a walk at the back of Kinlochleven to stretch our legs, and, on my suggestion, we took a shortcut to cross to the other side of a walk weíve done a few times in the past. Unfortunately, as seems to happen when I guess at route finding, instead of looking on a map, I managed to get us lost. Well, lost might not be the right word as I knew exactly where we were; it just wasn't where we were supposed to be … and there was a big gorge between us and the 'right' path.
Fortunately, the indirect path back to the car took us over some amazing and beautiful terrain, and we managed to find a few views that we wouldn't have seen otherwise. I tried to tell Charlotte that you're never lost if you're happy where you are - I'm not sure she completely agreed!
Our next issue will feature some of the winners of the Natural Landscape Awards, and I'm quite excited about sharing them as they are rather special!
Click here to download issue 291 (high quality, 168Mb)
Tim Parkin
Content
Issue Two Hundred and Ninety One