Inside this issue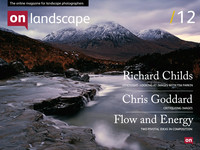 Reader's images critiqued!

Tim Parkin
Amateur Photographer who plays with big cameras and film when in between digital photographs.
This week I asked Chris Goddard from the south of Wales to send a couple of pictures of Mewslade to me to 'critique'. I'm not a huge fan of the term critique - hints of criticise but that is far from what I want to do here. The two photographs are wonderful interpretations of an area of the world that I visited and found very difficult. If you want to see some more of Chris's pictures, take a look at his flickr stream here.
Tim Parkin
This is a premium article and requires a
paid
subscription to access. Please take a look at the
subscribe
page for more information on prices.