Inside this issue

Subscribers Only
A slider with the ID of was not found.
sponsored by ..

Viewpoint
Editor's Letter
editor@onlandscape.co.uk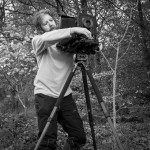 No, your password is never stored as plain text on our servers. Your password is 'encoded' using a one way mathematical function (Blowfish Hash) and the answer to this is stored on the server. When you log in we take the password you entered and apply the same function to see if the results match.
Tim Parkin