Inside this issue

Subscribers Only
A slider with the ID of was not found.
sponsored by ..

Viewpoint
Editor's Letter
editor@onlandscape.co.uk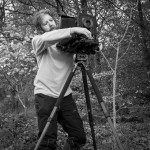 Although we've had a few reports of missing images the problem seems to be intermittent. If you do see some blanks that will not appear even if you refresh the page, please let us know which page and we'll look into it.
We have seen a problem on the iPad where some images don't appear which we believe is due to a maximum total size of images you can have on one page - obviously we have quite hi-res images and this may cause a problem. We're looking into this to try to find a way to resolve.
Posted in: Content
admin