Inside this issue

Subscribers Only
sponsored by ..

Viewpoint
Editor's Letter
editor@onlandscape.co.uk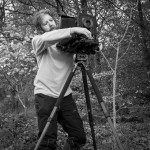 Many weather experts have told us that things are getting more extreme and more changeable as the climate heats up. It's definitely been getting warmer up here in the Highlands, but not so changeable. We're four weeks into a heatwave with continuous sunshine and high temperatures (well, high temperatures for Scotland anyway - 29 degrees today!) and no end in sight. However, with this amount of heat, when moist air does arrive, it does so with a bang - literally! Last week we had incredible thunderstorms, with lightning hitting the top of Ben Nevis and shattering one of the summit trig points! The intense rainstorm that came with it also caused landslides on the road to our neighbouring village of Kinlochleven, closing the road for the next few weeks while it's rebuilt.
These incidents have kept both of our local mountain rescue services busy, especially on our more accessible mountains (Ben Nevis in particular), with people ignoring forecasts and getting trapped in thunderstorms or not taking enough water and suffering from heatstroke. We had a day out on Ben Nevis this week and got through four litres of water each, and yet we saw some people holding just a single 250ml bottle of water and no rucksacks. Take care, whatever weather you have in your area - and never underestimate its power!
Click here to download issue 281 (high quality, 107Mb)
Tim Parkin
Content
Issue Two Hundred and Eighty One