Inside this issue

Subscribers Only
sponsored by ..

Viewpoint
Editor's Letter
editor@onlandscape.co.uk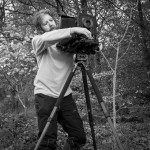 The idea of someone judging your photographs is something that can make most people a little nervous. We're inherently sensitive to social status, it's built into our primate genes, and the idea of rejection being associated with something we care passionately about is quite stressful. However, our desire to share our work and see how it stands when made public outweighs the potential stress - otherwise, Instagram would be a much quieter place!
Competitions are a unique example of this desire to see how our work 'ranks' alongside others. I've said before that, in many ways, it's an unhealthy activity. But I've since realised that it's only an unhealthy activity if we read too much into it. In creating the Natural Landscape Photography Awards, my colleagues and I have tried to think of the activity as more of a curated exhibition, a way of bringing together and publishing work that inspires rather than concentrating on who is the "best". Approached in this way, a competition can be seen as an opportunity to have a chance at having your work shared with a wider audience, with the decisions on which images get shared being made by a selection of your peers. Described like this, the competition has more of a relationship with an open, curated exhibition than a fight for a winner.
I've written an article in this issue about how we're approaching this judging/curation process and I'd be interested in hearing if you have any other ideas about making the competition fairer. Submissions for the competition open on the 1st of June and we'll be sharing an early bird discount code with the readers of On Landscape (if you want to register for your code now, please click here).
Tim Parkin
Click here to download issue 230 (high quality, 133Mb)
Tim Parkin
Content
Issue Two Hundred and Thirty