Inside this issue

Subscribers Only
sponsored by ..

Viewpoint
Editor's Letter
editor@onlandscape.co.uk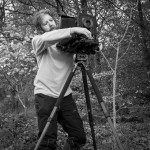 The Beast from the East 2 has arrived in the UK and we've seen many places on the West of the UK sitting under up to 1m of snow. Over here on the West Coast, we've only really got the cold and the wind as most of the snow has been extracted by the Cairngorm plateau. I've been tracking the possible cold spell on a few weather forecasting websites and social media accounts and have been surprised at the amount of information available. There are some YouTube channels that have been doing a great job of interpreting the copious amounts of forecasting information out there and it's been fascinating to see just how accurate these long range forecasts are but more importantly it's been fun to see how small changes in conditions can make big changes in the weather on the ground.
After Joe Cornish's article on the weather recently I thought it would be great to expand on some of what I've been studying and share a few of the resources I use. Until then, have a look at some of "Gav's Weather Vids" on YouTube (if you're in UK/Europe) and let us know if you have any other sources you like using for longer range weather forecasts.
The good thing is that there appears to be a prolonged cold spell predicted for most of the rest of February. I hope this means some snow and frost arrives to transform your local areas. Our recent cold snap froze the edges of the sea loch leaving ice floating on the seaweed as the tide dropped. Check out the rainbow effects found when I used a polariser!
Click here to download issue 224 (high quality, 170Mb)
Tim Parkin
Content
Issue Two Hundred and Twenty Four