Inside this issue

Subscribers Only
sponsored by ..

Viewpoint
Editor's Letter
editor@onlandscape.co.uk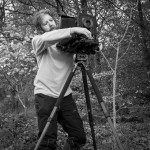 Thank you to everyone who has sent in reassuring emails about the cancellation of the Meeting of Minds conference. Many of you have suggested different things we could do to fill the gap, and we're considering some of these at the moment.
Apart from just transporting the conference online, one of the most suggested ideas was to use our home in the Highlands to produce some "On Location" videos and interviews. The good news is that we invested in some portable video equipment using part of our Covid Bounceback Loan. After a little time spent getting used to this equipment, we plan on creating some 'local' content. If you have any suggestions on topics you'd like to see, please let us know.
The other suggestions we received were around alternative venues. One of the ones we really liked the look of was the Macdonald Aviemore Resort. Once things settle down again, we'll be approaching them about prices etc., but the idea of a conference in the heart of the Cairngorms is quite attractive!
Whatever happens, our primary focus will be on ensuring On Landscape keeps producing quality and varied content.
Thanks again for all your support!
Tim Parkin
Click here to download issue 229 (high quality, 140Mb)
Tim Parkin
Content
Issue Two Hundred and Twenty Nine