Inside this issue
sponsored by ..

Viewpoint
Editor's Letter
editor@onlandscape.co.uk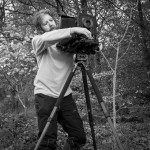 The holiday period is over now and hopefully you have some fun gadgets to play with. We've got a bigger issue than usual again because of the extra week gap betweem christmas and new year. The other good good news is that we've been working hard to get a better video server set up and tested and not only will it be faster, you can now jump to the middle of a video without waiting for the whole thing to download (and you can also do this on the iphone/ipad!). OK, it's not that exciting but we're quite proud of getting it all working.
Well you may notice that we've managed to get nearly all of the articles live at the same time this month and also produced this email on the same day. This is just a little sign that we're getting more organised. Our video production is getting more streamlined all of the time as well. The company vehicle is now back on the road and now equipped with snow chains if we get any more of winter (and looking out the window, we've just had a smidgeon). If any of you are interested in writing for the magazine or have ideas for articles/videos/etc, just let us know.
Tim Parkin