Inside this issue
sponsored by ..

Viewpoint
Editor's Letter
editor@onlandscape.co.uk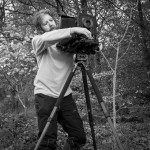 Issue number nine brings a few regular features together and although we don't have as many articles as some recent issues, I hope the quality makes up for the quantity. The survey results from last issue were very interesting with the majority of people saying that the videos were the prime content and the only real surprise was the lack of interest in book reviews and featured reader articles (although I imagine the featured reader article is of immense interest to the featured reader). We've dropped both of those for this issue but they will be making sporadic comebacks and we may change the format of the featured reader in order to profile more people.
What probably isn't surprising is the interest in composition and even more interest in photograph critiques. We tried to record some critiques last Friday but had some annoying technical glitches so will be trying these again this week so we can include some in the next issue. The other item of interest was 'printing' and not just home printing but also recommending printing services for the best results and also how to frame prints. We'll start a small series on this in the next couple of months.
Tim Parkin