Inside this issue
sponsored by ..

Viewpoint
Editor's Letter
editor@onlandscape.co.uk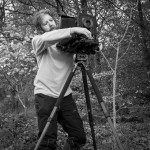 On Landscape (the pet name for our esteemed editor) has been incredibly busy these last few weeks. A trip to Iceland with Joe Cornish and Antony Spencer for Phase One was incredibly rewarding but unfortunately totally under the radar for commercial reasons. Fortunately the embargo has been lifted and you can see the results of our video work in Phase One's promotional video for their new IQ260 back on You Tube now. A longer video is hopefully out in the near future and we'll be writing our own review of the trip in the next issue.
We also spent four days on the Linhofstudio stand promoting On Landscape and acting as 'technical expert' alongside Joe Cornish and David Ward. We were hoping to interview a few folk at Focus but the noise and sheer volume of people put paid to this. We did make some great connections for future interviews though and said hello to many On Landscape subscribers so thanks to all of you who visited.
And finally we made a trip down to Devon for some business planning, camera testing and general Dartmoor poking. A comparison of the Nikon D800 and now affordable Hasselblad H3D39 will appear in the next issue.
But to this issue! Not since Bob Dylan picked up the electric guitar has there been such strong winds of change. David Ward, self confessed 4x5'oholic has taken a Canon 1DX, the light sucking camera of choice for the well heeled digiphile, on a trip to Iceland. How did he get on? Will he sell the Linhof?
We're also reporting on the stunning landscape photography exhibition at Somerset House. "Landmark" includes over 150 photographs from some of the most important contemporary photographers working today and we have a photo by photo discussion with links to resources about each artist.
This and much more - and don't forget we've still to add a quick review of Focus on Imaging and our 4x4 Portfolios.
Finally - we have a one to one live chat with Joe Cornish and David Ward on Facebook on Tuesday the 16th of April so turn up with your questions ready. We have also put together an online survey asking about what cameras you use so please take part so that we can tailor our tutorials and reviews to your own tools.
That's it for now - thanks for your continued interest and support!
Tim Parkin