Inside this issue
sponsored by ..

Viewpoint
Editor's Letter
editor@onlandscape.co.uk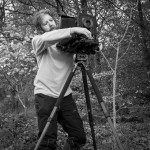 You may be pleased to know that we aren't featuring any Iceland photographs this issue - I know some of you find the current obsession with this small remote island quite peculiar and Giles Stokoe has commented on it consuming our social media pages in his 'Letter to the Editor' this month.
You have to wonder why Iceland is suddenly so popular but, like most things, it's mainly because it's cheap and has had some broad coverage in recent times. We need to remember that Eliot Porter was producing books of Iceland photography forty years ago so it's hardly a new thing.
What we do have this issue is a bit of a medium format digital special. These cameras have been plummeting in price on the second hand market and I heard of someone recently getting a H3D39 with camera and lens for the same price as a new D800 without lens. That was a fine deal but the price of the two are similar enough for it to warrant a bit of attention.
Owning your own gallery is a dream for some photographers and we interview Andrew Gilbert who gives us a bit of an inside track on what that has meant for him. We've book reviews, equipment tests and an exhibition review (Salgado! Must see!) so check the contents below.
Finally don't forget about our one to one live chat with Joe Cornish and David Ward on Facebook on Tuesday the 16th of April so turn up with your questions ready. We're also closing our online survey asking about what cameras you use soon so please take part for a chance to win a Michael Kenna Retrospective book.
That's it for now - thanks for your continued interest and support!
Tim Parkin