Inside this issue
sponsored by ..

Viewpoint
Editor's Letter
editor@onlandscape.co.uk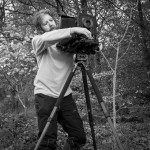 Every now and again there is a furor about some legislation or other and the government says "Calm down! calm down!" and the internet goes "End of the world!". The truth is usually somewhere in the middle but finding that middle isn't the easiest thing. This particular time the legislation is about 'Orphan Works' and we had a dig into the facts and wrote a small article about it. Whatever the eventual truth it's a definite that it needs your support to help make it more photographer friendly so have a look at the article and, if you can, sign the petition.
Our editor (me) has also just come back from helping to judge the Wildlife Photographer of the Year awards at the Natural History Museum. Having been struck by the quality of the wildlife and landscape images (more the former) it has also raised a few questions about the pursuit of 'hero' images and the way that these are perceived in the press and by the 'common man' (or woman, etc). We'll be writing an article about the competition and such images in a future issue.
In the meantime, it's entry time for the Landscape Photographer of the Year competition (by the 4th July) and although I've been a vocal critic of the competition in the past, there are a few changes this year including two landscape photographers in the first round (myself and Pete Bridgwood) as well as Trevor Parr. The second round is judged by Antony Spencer, Charlie Waite and Robin Bernard (director of the printing company Bayeux) and the final round will include Charlie Waite and Colin Prior and hopefully another landscape photographer or two. I'll also be in charge of technical adjudication. We hope these changes can only improve the competition's reputation amongst the landscape photographer community and we all look forward to the results.
Tim Parkin
Content
Issue Fifty Seven