Inside this issue
sponsored by ..

Viewpoint
Editor's Letter
editor@onlandscape.co.uk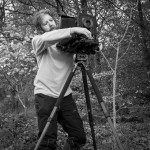 Autumn's nearly here and it's time for the Editor's annual family break (i.e. my holiday). In my absence we're taking you from the coldest of Northern climates in Greenland to the hottest in the Egyptian Sahara where Quintin Lake worked on a couple of quite personal projects. Neil A White works in less extreme climates on the Yorkshire coastline (although if you've ever visited in winter you might not agree!) where his work on the Lost Villages documents the gradual but persistent erosion of the cliffs with the resultant destruction of anything that sits on them.
If you weren't able to attend our overbooked (sorry!) webinar with Doug Chinnery we have uploaded the whole session for your delectation. We have a couple of more technical articles for your delight with an introduction to the slippery thing that is "colour". We might think we know what it is but you'd be surprised. And a technique for mitigating some problems associated with over coloured shadows in printing (and for the web for that matter).
Finally our featured photographer, John Irvine, takes us on a short journey from his desire for the iconic landscape shot to visiting the highlights of his urban home near Edinburgh. Some of his recent work is quite stunning and is well worth spending some time with.
Our editor (me) has also promised a couple of diary posts from his holiday cabin in Glencoe. We have a first image below if you're interested!
Tim Parkin