Inside this issue
sponsored by ..

Viewpoint
Editor's Letter
editor@onlandscape.co.uk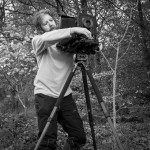 The start of 2014 has seen quite a few changes behind the scenes at On Landscape. More planning is going into each issue and as you have probably noticed we're planning our conference and have also started a collaboration with a publisher to produce a series of books. We plan to make a few changes to the content of the magazine too but to do so we'd like your help letting us know what you'd like to see more or less of so in the next issue we'll be running a survey to try to find out where we're going right and where you think we could improve things. However, just as there are known unknowns there are also unknown unknowns so if you have any ideas that you think we should consider that we haven't looked at before or aren't obvious we'd like to know so please send an email to us at ideas@onlandscape.co.uk and as long as it's not insane we'll raise a query about it in our survey.
In the meantime we're trying out a couple of new ideas in this issue. Firstly we ran a webinar recently where we asked David Ward and Joe Cornish to choose a few photographs from each others portfolio and to discuss them with each other. We really enjoyed the session and judging by the feedback so did you so we've included a transcription here. Another new feature that we're going to run regularly is our 'Endframe' where we ask a photographer to choose one of their favourite images, either historical or contemporary by a famous or unknown, and let us know more about it and why they like it. Joe Wright has chosen Minor White as the subject of the first column with one of his more esoteric compositions.
On Landscape are also helping the Rheged in Penrith to put on a show of a few images, a talk and a workshop to support the premiere of a film about Scafell Pike. It's called "Life of a Mountain" and we've interviewed it's creator Terry Abraham in this issue. You can find out more about the event at the Rheged website including the workshop on Ullswater Steamers with Mark Littlejohn, a talk by David and Angie Unsworth and a small exhibition of landscape photography including photographs by Colin Bell, Mark Littlejohn, David and Angie Unsworth, Tony Simpkins, Roy Fleming and Terry Abraham. The Rheged are also offering the opportunity for people to exhibit their own work for which a booking form is available.
We also have our regular featured photographer section, this time from Canada with Kyle McDougall and a photo feature on Route 66 by workshop leader Martin Smith. Oh and if you're in London you could do worse than take a look at an exhibition of Harry Callahan's work at the Tate Modern - a review of this and of a recent book are also in this issue.
Finally we've asked one of our readers to review our Land|Sea book - take a look and then please consider buying a copy. It's a labour of love (in other words we don't make much money out of it) and we want to continue representing some of our best contributors in print.
Tim Parkin
Content
Issue Seventy Four