Inside this issue
sponsored by ..

Viewpoint
Editor's Letter
editor@onlandscape.co.uk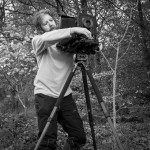 All change at the On Landscape offices! Our attempts to publish more articles on a regular basis has mostly succeeded and we'd like to thank the number of people who have commented on articles as they were published. We are including some of the best/most informative comments in the PDF. We think the excercise has been a success and we'll be moving forward with the new regimen.
Dav Thomas is also wrangling with the PDF generation to convert it to InDesign and he seems to have done a great job – that's my way of saying "It's not me!" if anything is wrong – seriously though, if you have any comments about the changes please let us know.
One of the good things, in my opinion at least, is that I've actually been out taking photographs. Saltwick Bay has had multiple visits as part of creating the location guide (check out the 360 virtual tour) and also the photographer challenge (a litany of cock ups by all who took part). It only takes a couple of trips out with the camera to put everything in perspective and remind us why we do what we do. If you've got any ideas for places you'd like to see location guides please let us know.
Finally though – I'd like to thank all of our readers for bearing with us as we try to keep On Landscape developing. It doesn't always go smoothly but we hope we keep you interested!
Thank you!
Conference
Don't forget that although there are tickets available for the conference still, we are down to the last few tickets for the dinner on the Saturday night now! Subscribers get an extra discount so just get in touch with us at marketing@onlandscape.co.uk.
Tim Parkin
Content
Issue Seventy Nine