Inside this issue
sponsored by ..

Viewpoint
Editor's Letter
editor@onlandscape.co.uk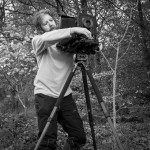 "Let's have a little get together" I said last year "Just a few photographers having a chat, how hard can that be to organise?" Oh how naive.. What started as a pub lunch and a chat slowly grew into a few talks and then an extra day so we included a dinner as well - add in an exhibition and sprinkle with a bit of live streaming to 32 countries and we ended up a well baked loaf of stress. Fortunately I'm married to someone that complements my lack of organisation and Charlotte picked up the threads and ensured everything got delivered (just) in time.
In case you haven't got a clue of what I'm talking about, the 'Meeting of Minds' conference took place last weekend and judging by the feedback from both attendees and speakers it was a fairly universal success. Yes there were a few hitches but someone raised the metaphor of the elegant swan, serenly gliding through the water but just under the surface there's a pair of legs spinning frantically. I'll write a little more about the conference in the next issue but for now I'd like to say a big thanks for all the attendees and for those who helped make it work.
In the meantime we've had the Landscape Photographer of the Year and, as usual, it hasn't been without controversy. Thankfully the controversy this year is that the image is "too arty!" and that people couldn't recognise what it was or it was overprocessed. You can see the image for yourself in this issue and make your own mind up - I'll be writing a little analysis of the reception this image has had in the next week so keep an eye on the website.
Tim Parkin
Content
Issue Eighty Four