Inside this issue
sponsored by ..

Viewpoint
Editor's Letter
editor@onlandscape.co.uk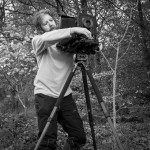 Most people choose a camera with some guidance of the lenses that they already own. Canon users will tend to use Canons and likewise Nikon users. However, the mirrorless cameras that are becoming more and more popular are allowing the use of many different lenses. Especially for the full frame Sony you can use either Nikon or Canon lenses and for me this is at the heart of how mirrorless cameras will change photography. At a certain point it's all about the lenses. To this end we've been looking closely at what makes one lens good or bad and how you can tell; can we trust reviews and what do they actually mean.
We've also been setting up a lens testing environment to try to make the most of what we have learned by researching this topic and in future issues I'm hoping to bring you reviews of not just modern lenses but old classics too.
Tim Parkin