Inside this issue
sponsored by ..

Viewpoint
Editor's Letter
editor@onlandscape.co.uk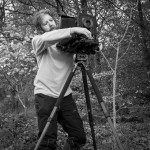 Things have been a bit hectic in On Landscape central over the last couple of weeks. Iíve been a judge at two large photography competitions, the Wildlife Photographer of the Year and the Environmental Photographer of the Year and Iíve also been scanning the lith prints from Tim Rudman for his new book Iceland (which looks very interesting). Judging competitions is always enlightening and I come away every year realising that photographs have to have something extra special beyond aesthetics and wow to make them stand out.
I think most people who have thought about what they would like to do with their photography has at some point fantasised about having their work on permanent display somewhere. Or even owning their own gallery! However most people quickly realise the commitment and risk involved and get back on with their lives. Not Finn Hopson. In this issue we talk to him about his terrific little gallery in the arches on Brighton Beach and how he ended up their and his plans for the future.
We are also taking some of the topics that we covered in last issues livestreaming on lenses and expanding on the science behind them in a series of articles, the first two of which appear in this issue. Lenses will always be important to photographers and it's no surprise that they are becoming more so as megapixel counts rise.
We are also talking to a couple of photographers who really take their lightweight cameras seriously.
Tim Parkin