Inside this issue
sponsored by ..

Viewpoint
Editor's Letter
editor@onlandscape.co.uk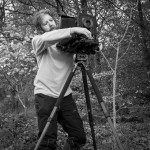 The A7RII seems to have created quite a stir in those parts of the photography community that obsess on figures and facts. My own interest is somewhat more 'practical' as I've been looking for a camera to replace my old Sony A900 for some time. The A7R provided a stopgap (with some issues) but the 'second coming' of that camera, the A7RII, was the one I was waiting for. You can read about my experiences and opinions in this issue.
Don't forget though that it's not the camera that makes the pictures, for me it's the love of the landscape and my passion for an inspiring picture. The camera either has to be an intrinsic part of the process of making images (the ritual of making) or just get out of the way and allow you to get on with it!
Summer is nearly over now and that's it for testing for the foreseeable future, time to focus my attention back on picture making as autumn approaches!
Click here to download issue 97 (high quality, 65Mb)
Click here to download issue 97 (smaller download, 20Mb)
p.s. don't forget your 4x4 submissions - we want to feature some photos from our readers portfolios!
Tim Parkin
Content
Issue Ninety Seven