Inside this issue

Subscribers Only
sponsored by ..

Viewpoint
Editor's Letter
editor@onlandscape.co.uk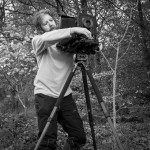 I've been doing a lot of analysing of raw files over the last few months and I've discovered a few places where Lightroom doesn't give quite the best results. That it's taken such close attention in order to find places where Lightroom isn't perfect should be seen as a sort of win for Lightroom. It means that for the vast majority of cases Lightroom is an adequate solution. We've been a bit remiss picking up on our very popular video tuition series where Joe Cornish and I look at how to post process landscape images but better late than never so this issue sees the return of a regular Lightroom slot.
Next issue I'll be reporting back from the beautiful heather carpeted landscape of Yorkshire heath and moorland, until then enjoy the last breaths of summer!
Click here to download issue 98 (high quality, 86Mb)
Tim Parkin
Content
Issue Ninety Eight