Inside this issue

Subscribers Only
sponsored by ..

Viewpoint
Editor's Letter
editor@onlandscape.co.uk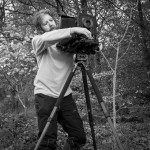 The New Year has arrived and if you're in the UK you'll be thankful that much of the miserable weather we've had over the last couple of months (rain, flooding, more rain, more flooding) seems to be ending with a predicted cold spell about to hit us. All of that miserable weather gave us lots of time for planning though and the main result of that is that we can announce our 2016 Meeting of Minds conference to be held at the Rheged in November. Our first announced speakers are Charles Cramer, John Blakemore, Simon Norfolk, Bruce Percy and Erin Brabnik. There's a big discount for early purchasers so get in touch soon! We've also been planning the magazine for the next year and we're very happy to announce that we have Joe Cornish, Guy Tal, Hans Strand and David Ward as regular writers.
This issue includes some work from a photographer who has been posting images occasionally on my Facebook stream and had to be coaxed into letting us publish some of his work. Robin Jones' work is a beautiful example of the simplicity of photographic practise and I would love to hear of more personal stories about how our readers are developing their own practise so please get in touch and tell us about your work!
I'm currently in the middle of packing for a short trip up to Glencoe to make the most of the weather and we've hired a guide for a walk over the three sisters for a couple of days. I'll be writing more about the trip and winter walking in the next issue so until then, have fun in the snow!
Tim Parkin
Content
Issue One Hundred and Five