Inside this issue

Subscribers Only
sponsored by ..

Viewpoint
Editor's Letter
editor@onlandscape.co.uk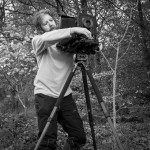 Recently I've been hearing stories about how landscape photographers are abusing the landscape more than being its guardians. I've seen the apalling state of the ground near iconic photo locations, the shouts and scuffles when people's photographs are blocked and even recently a fire caused by a flaming steel wool wielding photographer - all in all a generally irreverent approach to nature that forgets its importance to not only our pastimes but to our very lives. So it was with great pleasure that I spent a wonderful weekend on a fundraiser organised by Mark Littlejohn and Doug Chinnery who, with a host of supporters, gathered in Glenridding to raise money for the rebuilding of parts of the Lakes District that suffered from the repeated floods over the christmas period.
Based at the Inn on the Lake, the day started with a three way split of photo walks guided by Joe Cornish, Doug Chinnery, Valda Bailey, Joe Wright, Paul Mitchell, Lizzie Shepherd and Mark Littlejohn with travel provided by the Ullswater steamers. After that was a follow up of the auctions being held on ebay continued in real life with the aid of Mark Littlejohn and a gavel. Prints and prizes were contributed by David Baker, Julian Calverley, Charlie Waite, Joe Cornish, David Ward, Andrew Atkinson, Tim Smith, Carla Regler, Valda Bailey, Paul Mitchell, Terry Gibbins, Russ Barnes, Colin Bell, Lizzie Shepherd, Pete Bridgwood, Pete Hyde, Joe Wright, David Breen, David Clapp, Darren Ciolli-Leach, Doug Chinnery, John Irvine, Chris Friel, Jon Gibbs, Richard Childs, Finn Hopson, Ronnie Baxter, Paul Kenny and Mark Littlejohn. Following this were talks by Joe Cornish, Paull Mitchell and Mark Littlejohn.
The big headline for the day though was a total amount raised of £21,000. Congratulations to everyone who supported the event and reinstilled my confidence in landscape photographers as a force for good (oh and also proved that photographers will buy prints from other photographers - and at proper prices at that, Joe's and Mark's framed prints sold for more than £500).
Click here to download issue 108 (high quality, 96Mb)
Tim Parkin
Content
Issue One Hundred and Eight